Water Delivery in Chehalis, WA
You rely on clean water every day, but if your supply runs short, you'll need a fast and convenient alternative. If you're in need of water during the dry times of summer, consider signing up for bulk water delivery. Moerke & Sons Pump & Drilling will gladly deliver high-quality water directly to your home, business or construction site so you can enjoy fresh, pure, non-potable water right away. We deliver beyond Chehalis and Lewis County, WA, so let us know how much water you need!
We offer dependable water delivery services to fill low-producing wells, cisterns and holding tanks.
---
Why Get Water Delivered?
Trying to justify the cost of water delivery services? Let us provide you with a list of reasons why bulk water delivery is not only a smart investment, but one that residential, commercial and construction customers find value in! When you choose water delivery, you're getting:
A guarantee of clean, safe water whenever you need it.
Easily scheduled delivery services.
No hassle or wasted time. There's no need to fret when you rely on our portable water delivery!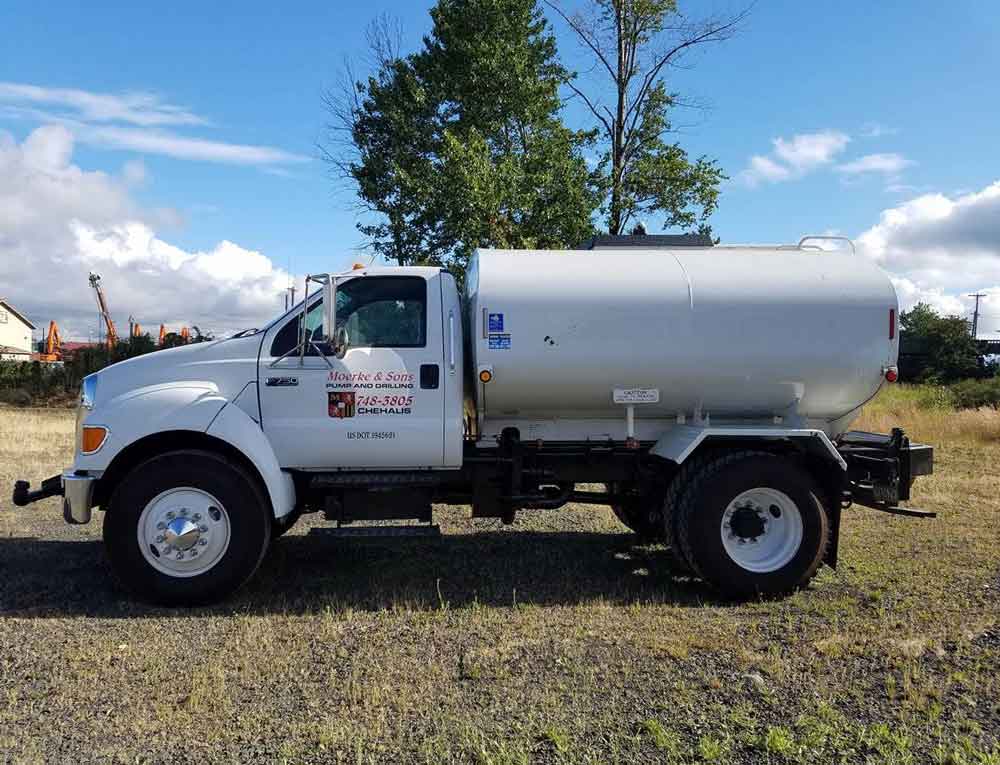 Delivered When You Need it
At Moerke & Sons Pump & Drilling, we make it easy to get water on demand. No longer do you need to worry about how to fill your storage in time of low supply. With our fast and easy scheduling and water delivery services, you'll never be out of water for long!