Well Drilling in Chehalis, WA
---
Well Drilling Services
Finding a well-drilling contractor in Chehalis or Lewis County, WA that you can trust to handle any and all of your needs is easy when you know about Moerke & Sons Pump & Drilling. In addition to pumping services and water filtration, here's a short look at some of the many services we offer our customers:
Well drilling: We're a start-to-finish well-drilling contractor, certified by the Department of Ecology and committed to providing excellent service every time.
Well decommissioning: We're as equipped to decommission an old well as we are to drill a new one. Proper well decommissioning is essential for the safety of people and animals.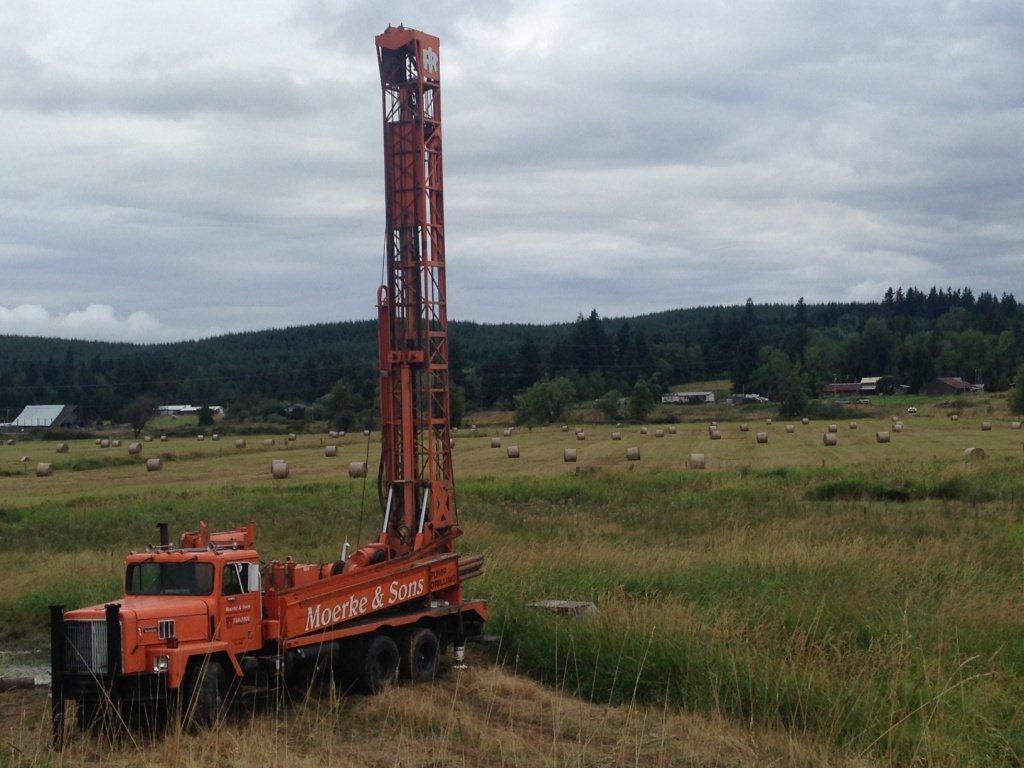 Preparing your site
Here is some helpful information that will assist you in getting your site ready. Contact us if you have any questions!
The drilling equipment needs to be on a level surface as possible.
The surface needs to be stable. During the wet season a rock access may need to be laid to get the drill rig in and to keep it stable during well drilling process. The rock pad must be straight for at least the length of the drill rig.
The mast of the drill rig extends upward about 40′. The area needs to be clear of trees, branches, and power lines to prevent any damage.
The area around the drill rig and support rig must be clear enough that the crew can work all the way around them. About 20′. clear space is needed at the back for handling material.
The drill rig will need to aim the cuttings from the drill process straight out behind the rig. If there is a bank or slope behind the well site, we need to be far enough away to safely eject cuttings from rig.
For a dependable, efficient and expert well-drilling contractor in Chehalis, WA, there's no better name than Moerke & Sons Pump & Drilling. Call us at 360-748-3805 to schedule an appointment, or come see us to learn more about the well decommissioning and other services we can provide for you.